When we hear the news, two topics seem to dominate : the Covid-19 pandemic and the alarming state of our Planet.
When it comes to our Planet, many conflicting views exist out there but a growing part of the population has been convinced, either by the media, by scientific evidence, or by their entourage, that we humans indeed are in a crisis.
The next step is to ask: "what can we do?" or "how do we have to change?" to avoid a disaster that we may not survive.
And here the role of business and its leaders occupies a central role.
Government policies will not suffice. Consumer behavior will not suffice. We need businesses to integrate the Planet in its bottom line objectives.
This acceptance that shareholders have to share the governance focus with People and Planet is also sinking in within the business community. We have entered the Triple bottom line era.
We even hear some advocating  for a "triple TOP line"!!
As a result, we have access to quality publications about the "next" economic paradigm.
Is it Green? Sustainable? Circular? or better yet Regenerative?
It's a vast debate and many brilliant thinkers have vastly written about this. (I plan to dedicate a future post to this topic).
However, is this really going to happen we all hope?
As the pandemic enters its tenth month, economies are running out of breath as government support is coming to an end.
Unemployment is high, profits are down and business leaders are tremendously pressured to bring things back to "normal".
Is this the right time to experiment with new business models? to sacrifice profits for the other P's?
When we are in survival mode, we tend to go back to what we know best.
Or is this the greatest opportunity to disrupt the market and set on the course for success in the VUCA (vulnerability, uncertainty, complexity, ambiguity) world?
We are at a critical juncture and It could really go either way.
The truth is that many economies are still largely in the hands of business leaders who grew up in the 1980's and 1990's (like I did) when the narrative was "junk bonds", and no one spoke of a respecting our Planet.
So how do you find the courage to change your mindset and shift the course of your business when the context of your formative years in business was "disconnection" from the Planet?
"No problem can be solved from the same consciousness that created it"
~Albert Einstein
But what "consciousness" are we speaking about in the context of current leadership?
I would argue that it is consciousness of connection.
And it starts with connection to Nature, our home.
But how do we develop or foster connection as leaders?
Could it be achieved by reading the news or a great report?
As compelling as facts can be, true connection or caring is never intellectual nor rational.
We feel it in our heart or in our gut. It is something that we have to experience for it to become a part of us. Then, this connection becomes integrated in all our decisions, naturally.
Unfortunately, as humans, we live in an age where urbanization and progress have uprooted us from our true home, Nature, otherwise called the More than Human World.
As highly driven business leaders in this fast-paced society, we don't find the time to take care of ourselves, our teams or our family.
As a result, we are experiencing dis-connection on multiple levels.
By dis-connecting ourselves from Nature, we have gradually dis-connected from other people, from our purpose and ultimately from ourselves.
By dis-connecting from one P, Planet, we have disconnected from two more P's, people and Purpose. That leaves only one P out of four, Profits…
Our societal systems and participation in them is creating more separation and isolation each day.
By 2050, 70% of humanity will be living in urban areas, thereby accelerating the feeling of dis-connection and dis-ease that Humans are suffering from.
As urbanization accelerates, and technology leapfrogs, this dis-connection will only get worse.
If we don't feel this connection to Nature, how likely is it that we can chart the course to a Regenerative economy?
My take is that it is unlikely.
Business leaders may embark on this road while there are strong incentives to do so, such as policies or consumer pressure. But when these incentives fade away because the context changes radically, most will likely realign with the new incentives, and slowly abandon the initial "good intentions". In a pandemic, this could well happen.
But science has now come to the rescue: Nature is a key pillar of health
Nature connection is hardwired in our human DNA. We all have it in us.
And Nature connection and is spreading as the new pillar of health.
When we reconnect through our senses, we powerfully restore our health, both mental and physiological.
Spending time in Nature is now prescribed by physicians from Japan to Finland to Canada to the US.
So why is this good news for the Planet and for the regenerative economy?
The benefits of Nature are even greater for business leaders.
Not only do we all have Nature connection hardwired in our DNA, but our senses respond to specific stimuli in Nature by switching our brain into alpha waves. Alpha waves correspond to a flow state where we process information 500,000 times faster than in traditional problem-solving mode. From alpha wave mode, not only do we restore our cognitive functions, but we also unlock our intuition, and expand greatly our capabilities for problem-solving, decision-making, creativity and learning.
In short, Nature is the most powerful ally a business leader could hope for to thrive in the uncertain world we have entered. And this holds true for any leader.
Our human body, our senses, hold the key to succeeding the transition to a world where the 4 P's (Profits, People, Planet and Purpose) are the standard.
By reconnecting our business leaders to Nature, we can solve both topics that dominate the news these days: save the planet and avoid future pandemics.
What does Nature connection have to do with pandemics?
Most pandemics happen when a disease jumps from animals to humans (zoonosis). The root cause of zoonosis animal habitat loss due to human infringement.
Imagine a world where business leaders have rediscovered their innate alliance with Nature. Rooted in that connection, all business decisions and processes would naturally integrate the perspective for our home, Earth. In a spirit of optimization rather than maximization, resilience would result.
But how do we practice "Nature connection "?
It starts with spending time in the Natural world.
There we can practice a key leadership skill: deep listening or deep sensing (using multiple senses) to feel the life around us.
No need to try and "know" the name each plant, tree or animal we encounter.
Nature connection is not "learning about" Nature, it is "learning from" Nature.
And every Being in the More than Human World has something to each us, through our senses. It's easier to hear if we focus on our senses and disregard the chatter in our head.
By listening with all our senses, a deep remembering happens.
That of the alliance we were born with Nature. That as Humans, we are not separate from Nature. We are Nature. We are kin with all the Beings around us in the Natural world.
This kin-centric feeling is hardwired in our DNA.
And this remembering happens effortlessly because our ancestors spent thousands of years in Nature.
It is with sensory awareness and their brain in alpha wave mode that our ancestors pushed the limits of their mental ability to survive and evolve. We still have that part dominant in our brain, but we have forgotten how to access it.
We have forgotten what deep listening and deep sensing is.
As result, we have forgotten that Nature is our home and lost access to the power of our intuition.
As leaders, this means that we are cut off from the innate alliance with the best teacher for Resilience. Nature.
What happens once we start practicing "Nature connection"?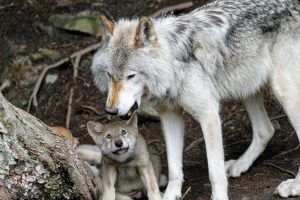 When we start connecting to our senses in Nature, we experience the multiple benefits that science has demonstrated (see above section), while remembering that Nature is our kin.
Once that happens, we never again want to hurt Nature.
Why hurt a kin that does so much good to us?
We don't hurt what does good to us, let alone if it is our kin.
But that's not all.
We realize that we have not been taking care of ourselves.
"Taking care" means "tending to the needs of".
For lack of time as busy business people, we have been omitting our fundamental need of Nature connection for the longest time, with devastating consequences that we did nor even realize.
What about taking care of the other important people in our lives?
Our family? how about our teams?
Richard Branson once said:
"Clients do not come first. Employees come first. If you take care of your employees, they will take care of the clients".
Once we discover "Nature connection" and its benefits, we want to bring this to our teams.
If we tend to the most basic needs of our employees, we might discover the key to employee engagement and retention.
Growing up in a society where technology is so pervasive, many millennials are hungry for a workplace that helps them stay connected to Nature.
Could this be a keep to millennials retention?
At the same time, we are helping our teams access the innate alliance with Nature to become so much more creative, effective and autonomous in our business processes.
On another level, Nature connection is also the key to instill a key ingredient for business success in the 21st century, Resilience.
We have entered a world of vulnerability, uncertainty, complexity and ambiguity, the VUCA world. This thrive in this world, we need to adapt both our leadership mindset and the level of empowerment of our teams.
What better teacher than Nature to instill Resilience in our business?
Finally, how about the all elusive Purpose?
If it is indeed the key to switching an organization's mindset from maximization of Profits to optimization of the 4P's, wouldn't it easier to uncover with Nature connection?
Where do we go from here?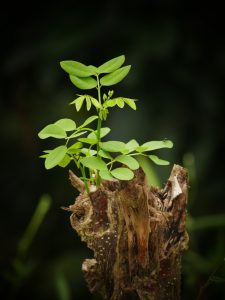 Let's make Nature connection practice an essential part of the tool kit for business leaders, regardless of their generation.
When we say business leaders, I would prioritize CEOs, entrepreneurs and investors.
But let's not forget that Nature connection practice is also essential to all of us who are active in advocating for this new regenerative world. It can only make our actions more powerful.
Let's practice Nature connection to bring about the Regenerative economy we deserve!